I have been on a Ripple Roll. The last few weeks I have created two ripple scarves and this week I am loving ripple dishcloths. Again from the pattern posted here
http://thecrochetcaretaker.blogspot.com/2013/12/ripple-scarf-and-yarn-glorious-yarn.html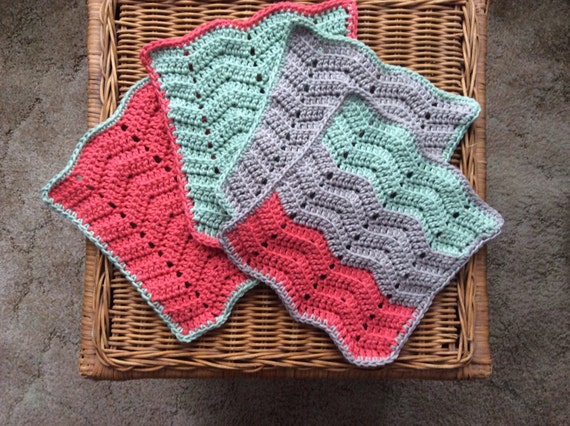 Why not add more ripples to your dishwater? If you have to wash dishes at least do it with a colorful dishcloth. It might make the job much less of a chore. Well maybe not, but it wouldn't hurt. Haha. The yarn is Debbie Bliss DK Cotton imported from Italy. It is so soft! You could definitely use these pretties as a spa cloth too.
Have you been creating anything this week? Making something to brighten these winter months up?
Have an awesome week! Be sure to make or do something to brighten your days!
Teresa ~ The Crochet Caretaker